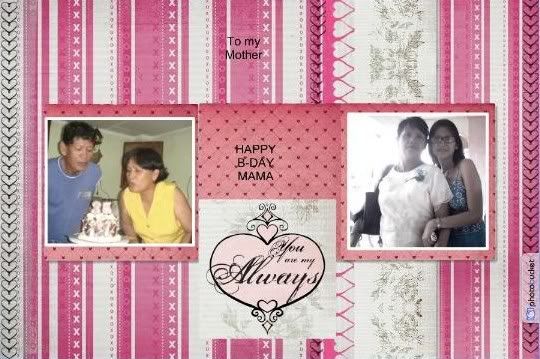 A mother is the truest friend we have, when trials, heavy and sudden, fall upon us; when adversity takes the place of prosperity; when friends who rejoice with us in our sunshine, desert us when troubles thicken around us, still will she cling to us, and endeavour by her kind precepts and counsels to dissipate the clouds of darkness, and cause peace to return to our hearts.
- Inspirational sayings by Washington Irving
I Owe It All To Mother!

It's your birthday, Mom.
So I will raise a cheer.
For without you, wondrous person,
I would not be here.

Yes, I owe it all to you, Mom.
From the time that I was small,
You encouraged me in everything,
And tried not to let me fall.

Throughout my life your caring,
Brightened each and every minute.
You loved me and enriched my life,
And I'm so glad to have you in it!

Your endless affection makes you special and rare;
I'm always amazed by how much you care.
What you've given to me I can never repay,
Thank you, Mom, on your 56th birthday.

FC