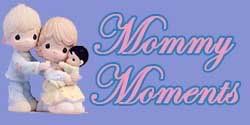 It's weekend once again and it's time for mommy moments hosted by
Chris
. For this week theme "Hat(s) Day" I only have few pictures of Jake wearing his hats when he was little but now that my monster become so aware he doesn't wanna wear hat anymore. And as for my tiny monster, she only got to wear hat when she was born. New born baby wears hat after birth for some reason that we loose a lot of body heat through the head, and infants tend to have a difficult time keeping their body temperature consistent after birth. So, here are my entry hats day with Jake and Justine.
They both wear hat during birth and on the day we went home from the hospital.
Winter hat from momgen's contest.
Jake under the shades even if he had hat on. Taken when were in vegas
Hmmm Im thinking of putting a business, maybe a halo halo shop or shake,smoothies, free crushed ice
Hi girlzzz wanna play horsey horsey with me???
Mooo...I'm wilbur the barn calf, I love dirt!
Let go of me, I can manage...tsk tsk..
I'm going for a safari wanna come with me? wink!
Join and share your mommy momets here

FC