20 days to go and it's Christmas, have you wrap my gift yet?grin
:-)
. I'm glad Willa of
Smart Mommy
tagged me with this Merry Christmas tag. She created this tag and passed around to all her blogging friends as a simple ways of wishing them to have a Merry Christmas & Happy New Year. So, sweet of you sis to think of me and including me in the list. I appreciate this a lot and the wonderful friendship. Thank you so much and merry Christmas and advance Happy New Year to you and your family.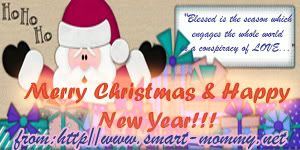 And also I want to thank David Funk author of
Basic Bloganomics
for sharing another nice "Thank You for Blogging Award" to me. Thank you for this award Mr. D and for Blogging. Because of blogging I met nice people, great friends and great mommies. So, I want to thank all of you for blogging.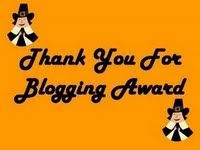 I want to pass the "Thank you for blogging awards" to Willa and tag David Funk for the "Merry Christmas & Happy New Year" tag and invite all my friends from my awesome blogroll to grab the tag and award.
I also would like to spread this award and tag during this holiday season to all the bloggers around the blogging world. Feel free to grab guys!